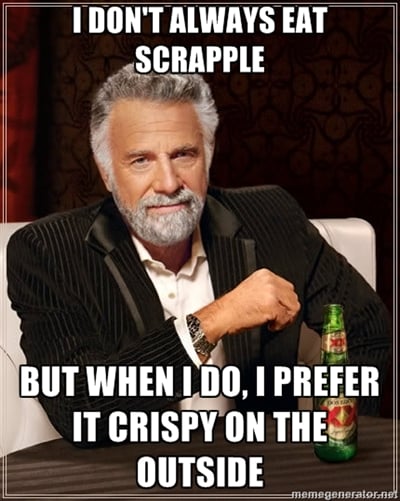 What is it about scrapple that we love so much?
It's delicious!
I know, it is delicious. But why?
Because it tastes good!
OK, also true. I think we're getting closer. Why does it taste so good?
Because it's pork, and greasy, and crispy on the outside but warm and gooey on the inside.
BINGO!
Read More...