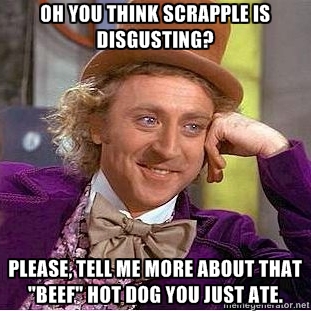 You love scrapple. So do I. It is, quite honestly, the greatest breakfast meat anyone has ever tasted.
That's why we starte this blog: because we love scrapple and we want to share our love with the whole world.
So sign up today to receive instant updates via email any time we publish a new scrapple blog posts.
Sure, you could be the last of your friends to know about all the new scrapple news, but why?